Get Your Mojo Back Roam Research
Lifetime access to the GYMB Roam Research graph, where the book is revised with dynamic reference pages.
- This Roam graph is a constantly growing "Self-confidence brain" evolving to support each of the book's methods.
*Includes Ebook version!
Designed as a depression recovery handbook and revised as a revolutionary identity reconfiguration system, Get Your Mojo Back is a life-saving self-understanding resource.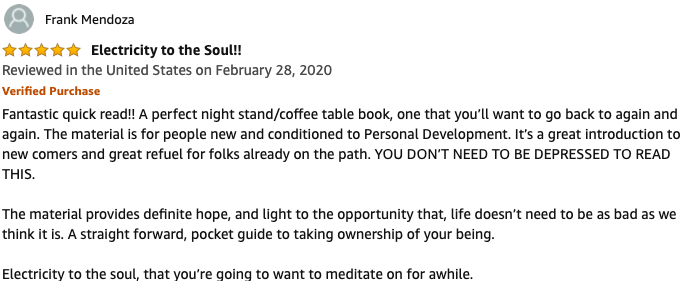 To give additional support, please just follow @antpstyle and @wearegodxp on Twitter, Instagram, and Facebook.
Anthony Polanco is a music artist, digital marketer, writer, and former missionary. He is the founder of GodXP, a personal development company.